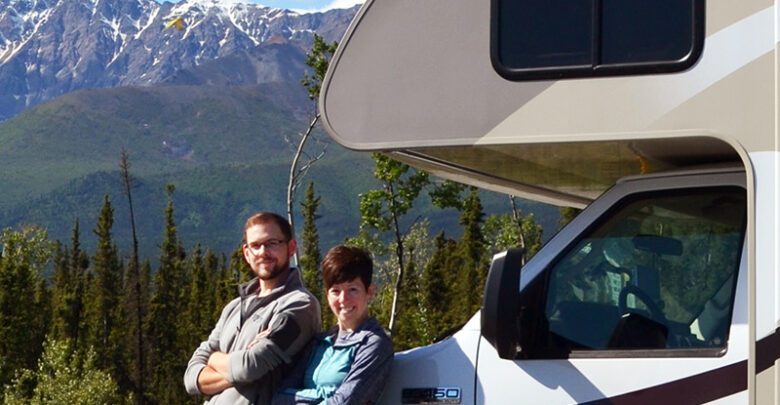 Podcast: Play in new window | Download
Subscribe: Google Podcasts | Spotify | Stitcher | TuneIn | RSS
Today we will have a special episode of The Workamper Show podcast. We are sharing the audio recording of a recent Workamping question-and-answer webinar hosted by Workamper News.
As the creators of the Workamping industry and community, Workamper News is the best resource for learning all about how to enjoy a successful Workamping lifestyle. But, sometimes it can seem overwhelming to learn all there is to know about Workamping. In fact, newcomers often don't even know what questions to ask. That's the best time to start learning!
During this episode, Workamper News Directors Luke and Jody Duquette, answer questions submitted by folks who registered for the webinar.  Some of the questions discussed describe the types of Workamping jobs that are available, how to find and research Workamping opportunities, questions to ask a prospective employer, and the average age of Workampers.
Jody and Luke offer suggestions on how to market yourself even if you don't yet have any experience. They also talk about what kind of RV is best for Workamping and explain how Canadians can Workamp in the United States.
Workamper News has been doing these monthly, live webinars throughout 2022. Each webinar was recorded and the recordings are available on the Workamper News YouTube channel at www.youtube.com/workamper.
You'll hear some of the same questions asked and answered during each session, but each webinar also features a bunch of different questions as well. When you visit the YouTube channel, you'll find a list of all the questions answered in that session in the show notes. Find an episode that talks about a topic you're interested in and listen in. It's free!
The next monthly Q&A webinar is coming up on Nov. 30, and the Workamper News team plans to continue doing them into 2023 as well. They are free to attend and people don't need to be members to listen to the webinars. But people do need to register for the next live webinar in order to get their questions answered. It's easy to do. Just visit www.workamper.com/events.
This episode is longer than most of the others we have produced, but that's because it's chock full of helpful information designed to make your Workamping experience super successful.
Today's episode is sponsored by Workamper News. With its Diamond and Platinum membership tools, Workamper News is much more than just a job-listing website. When you put the tools of this professional service into action, you'll find out just how easy it can be to turn your Workamping dreams into reality.
The one-year memberships open the door to a one-stop-shop for all-things Workamping. Being the original resource for Workamping, you'll find the largest number of job listings, be able to connect with a community of Workampers, and view resources compiled by experts who have been enjoying the RV lifestyle for many years.
If you're serious about leading a successful and enjoyable Workamping lifestyle, then a Diamond or Platinum membership is for you.  You can even get started with a free 30-day trial by visiting www.workamper.com/trial. Embark on new adventures today with the support of Workamper News behind you!