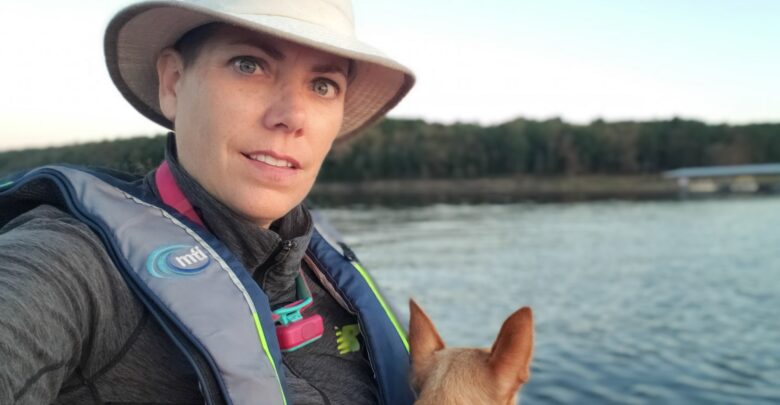 Podcast: Play in new window | Download
Subscribe: Google Podcasts | Spotify | Stitcher | TuneIn | RSS
Today we are going to talk with a woman who loves adventure and runs a business from her RV wherever she wants to visit.
Jill Sessa launched an adventure eight years ago when she traveled around on a bicycle and stayed in hotels. Then, a little over seven years ago, she bought an RV.
Although she still loves biking, she has also added an inflatable boat to her equipment list. She'll take advantage of any excuse to get out on the water, especially if it involves paddling and interacting with manatees in Florida.
Having an RV also allows Jill to travel with her pet Chihuahua, Logan. Jill talks about some of the challenges and joys of traveling with pets.
She also describes her business, Ultimate WP Help, which maintains WordPress websites for all types of clients. Best of all, she trains other people how to do what she does.
You can find out more by visiting www.ultimatewphelp.com.
Jill works with about 200 website clients of her own, and she said someone else could do the same thing she does with 200 clients of their own and it wouldn't impact her market one bit.
Being self-employed in the tech industry means that Jill needs access to electricity and internet connections all the time. She describes the solar equipment she installed on her RV and offers tips on how to find reliable internet service.
Jill explains how she creates structure in her day in order to be able to see some amazing things and enjoy some incredible adventures, but also work the 15 to 20 hours a week necessary to maintain her business and lifestyle.
Jill Sessa has certainly figured out how the system works and how to bypass years of banging her head against a wall trying to climb some corporate ladder only to retire when she's too old to really enjoy the things she likes to do.
She found a need – website maintenance – and created a network of independent technicians around the world to service clients that her business brings in. Like she said, she's creating life-changing income opportunities for a bunch of people, while having the time of her life.
She's motivated to help others enjoy the freedom she does every day. In fact, she'll provide consulting to help others work on developing their own businesses, while learning how to manage their schedules to have time for plenty of play.
There is no law that says you must work 40 hours a week, 50 weeks a year for half a century just to score a few weeks of vacation each summer and a handful of personal days. Jill Sessa proves that workamping really does work when you take the time to create a plan.
Whether you are a dreamer, novice or experienced RVer, Workamper News can connect you to full- and part-time jobs around the country, or help you set up a business of your own.
Workamper News can give you information to help plan a course to live your own dream and get you on the road faster than you thought possible.
For more information about opportunities to live, work and play in your RV, visit www.workampernews.com.