Podcast Episodes
Alyssa Kaste talks about The UnBEETable Experience harvesting sugar beets in Episode 062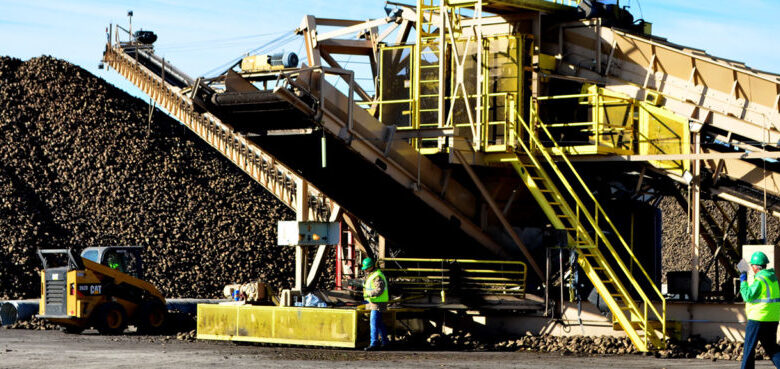 Podcast: Play in new window | Download | Embed
Subscribe: Google Podcasts | Spotify | TuneIn | RSS
Today's podcast discusses what may be one of the most lucrative short-term money-making jobs in the Workamping world.
Alyssa Kaste is with Express Employment Professionals, and she hires hundreds of Workampers each year to help with the sugar beet harvest in Montana, Michigan and Minnesota.
People work as samplers who collect and stack bags of sugar beets separated by machines. The firm also hires skilled workers to run the piler equipment as well as skid-steer loaders.
Workampers are not working in the fields, but at processing centers where harvested beets are delivered. The piling machines knock the dirt and other material from the beets. Then, they are bagged and stored until they can be brought to factories for processing.
The harvest is generally a 15- to 21-day season, but Express Pros cautions that depends on cooperation from Mother Nature. Workampers are asked to make a one-month commitment, and even then it can be extended a week or so.
It's full-time work of at least 40 hours per week. People generally work 9- to 12-hour shifts, and the plants operate seven days a week with some centers processing beets 24 hours a day.
All the jobs are paid and, depending upon the location worked, Workampers can make between $14.06 per hour up to $15.26. However, lots of overtime is available.
For example, with a 12-hour shift, the last four hours are paid at time and a half. Saturdays are all paid at time and a half, and people working Sundays can make double time, if they showed up for all their shifts during the regular workweek.
People can make thousands of dollars relatively quickly, which is why the job is popular among Workampers. However, it does require people to do a lot of standing and some lifting.
The company provides a free campsite with water, electricity, sewer or a honey wagon service.
Who knew that most sugar used in America comes from sugar beets? I had always thought it came from sugar cane in places like Hawaii.
I have talked with several people who have taken part in the sugar beet harvest as Workampers, and many of them return year after year. It's a great job to have during the seasonal transition from a summer job to a winter job, which is why it's a popular Workamping position.
People like the job because they make good money relatively quickly, which gives them cash for Christmas and fun activities over the winter.
People sometimes arrive to the harvest states a few weeks early to check out some of the recreational opportunities in Montana, Michigan and Minnesota
It's not difficult work, and anyone over 18 can take part – even seasoned citizens. It does involve being on your feet for 12 hours and requires the ability to lift 25-pound bags of beets.
I'd like to thank Allysa Kaste for coming on the show to describe the opportunity.
It's called The Unbeetable Experience, and she encourages Workampers to give it a try. The company is hiring now for work this fall.
You can find out more information at www.theunbeetableexperience.com.
Workamper News, a magazine and online publication, connects RVers to full- and part-time jobs around the country. Whether it is running a business from your RV or working short-term jobs for a variety of employers, Workamper News can give you information to help plan a course to live your own dream and get you on the road faster than you thought possible.
For more information about opportunities to live, work and play in your RV, visit www.workampernews.com.