Podcast Episodes
RVer Anthony Montelongo describes why he launched Certified RV Solutions in Episode 110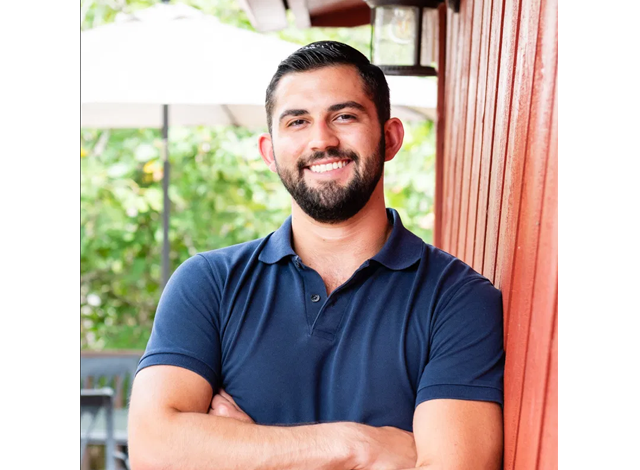 Podcast: Play in new window | Download
Subscribe: Google Podcasts | Spotify | Stitcher | TuneIn | RSS
Today we are going to talk with someone who owns a fifth wheel and decided to become a certified RV technician.
Anthony Montelongo started a mobile service business in north Georgia right in the middle of the COVID shutdowns.  He completed five weeks of advanced training, went to work for an RV dealership to get some experience and then ventured out on his own by launching Certified RV Solutions in Ellijay, Ga.
His company does more than just fix RVs. He also offers inspections as well as enhanced walk-through orientations for new buyers that go beyond the quick tour that buyers typically receive when picking up a new RV.
Anthony describes what it took to complete the training to become a certified RV technician, and the benefits that credential brings to his business.
He also talks about the steps he took to draw attention to his company and what he did with his website to ensure that Certified RV Solutions appears at the top of search results when people are looking for RV service in north Georgia.
It took less than two weeks for the phone to start ringing, but he also invested time in visiting campgrounds and RV-related businesses to introduce himself to people who could refer customers to him. He even assembled a package of information about Certified RV Solutions that he sent to RV parks within a few hours radius of Ellijay which also worked to generate business.
Anthony noted how it's possible for someone to make $30,000 to $40,000 per year as a mobile RV technician by doing a minimal level of marketing. But, by treating the business as a business, then a six-figure income is relatively easy to achieve.
He provides some advice on parts inventory and how to promote the professionalism of services he offers in order to differentiate from what he calls "two bucks and a truck," or fly-by-night technicians who provide poor service and frequently change their phone numbers.
Anthony is a newbie to the mobile service industry; however, he is doing everything right to lay the groundwork for a successful enterprise.
He invested money to have his website professionally designed with search engine optimization factored in so that his company is listed at the top of internet searches for people seeking RV repairs in north Georgia.
He is making more money now in his first year of self-employment than many people do working all year for someone else.
But, Anthony is reinvesting a portion of his profits into building an inventory of parts and supplies in order to provide same-day service to his customers.
Because he is still a relatively young man, he took formal training and passed tests to attain credentials as a certified RV technician, which gives him much more credibility than the "two bucks and a truck" technicians who are here today and gone tomorrow.
While Anthony is diversifying his business now to offer add-on services like RV inspections and orientations in addition to on-site repairs, I suspect he'll have more than enough business soon to allow him to specialize or focus on one profitable income stream.
He aggressively marketed himself and his services by personally visiting referral sources so people could meet him and develop a level of trust so they could recommend Certified RV Solutions to others.
There is no doubt in my mind that Anthony Montelongo will soon be sitting atop a thriving business that will provide more than enough for his family and his future. I wish him the best of luck.
For more information about Anthony and Certified RV Solutions, visit www.certifiedrvsolutions.com.
Running a mobile RV service business is just one way RVers are making money to finance their travel dreams and enjoy a lifestyle that others can only imagine because they never step out of their comfort zone to act upon their dreams of self-employment.
Lots of people dream about being in business for themselves, but they don't have any idea where to start or even the first steps to take on that journey. If that's you, fortunately, the Small Business RVer School developed by Workamper can get you started in the right direction.
The school is designed specifically for entrepreneurs on the move and helps you build a business you can run anytime from anywhere.
The self-directed course helps you be your own boss while reducing stress and saving on taxes. Through a series of online videos, and monthly calls, you are taught the steps necessary to build and manage a successful mobile business.
Life is too short. So, choose what you want to do and when you want to do it by starting a business of your own. For more information, visit www.smallbizrver.com.