Podcast Episodes
Robert Ruesch describes opportunities for volunteer chaplains to serve at RV resorts during winter months in Episode 125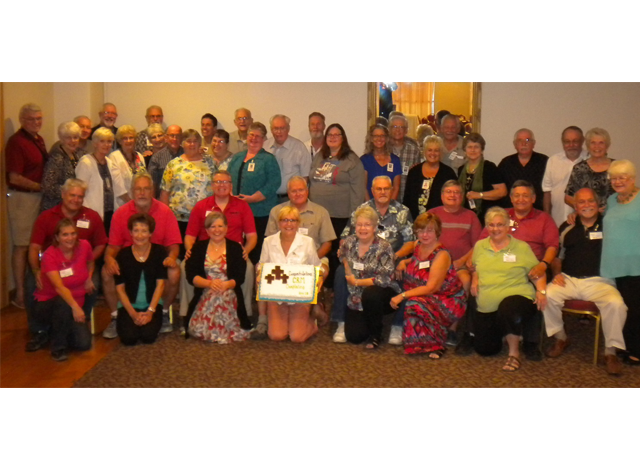 Podcast: Play in new window | Download
Subscribe: Google Podcasts | Spotify | Stitcher | TuneIn | RSS
Today I'm going to speak with a man looking to match volunteer chaplains with RV parks in Arizona, Texas and Florida.
Robert Ruesch is the founder and CEO of Christian Resort Ministries, an organization based in Evergreen, Colo. It was founded in 2002 as a way to answer a question many full-time or seasonal RVers have when they're spending several months at an RV resort – where can they go to worship as a temporary resident of the area?
Robert wanted to create an environment where people of faith could gather in their sandals, shorts and a T-shirt. After all, they're often retired or on vacation. The ministry currently provides chaplains to more than 40 resorts.
Depending upon the resort, the non-denominational services can attract as many as 200 people, which is larger than many churches. Robert recalls welcoming people from 47 different denominations to a service he held in one resort.
The chaplains are volunteers and many of them are retired pastors or lay people who have been significantly involved in their local churches. But, they all share a common calling to teach people, provide support and care for others in their community.
Not only are the chaplains leading weekly worship services, they are also leading Bible studies or hosting family activities, like movie nights, at the park. Sometimes they organize potluck gatherings while other times they may be visiting people in hospitals or running errands for those who need some help. Occasionally, chaplains will officiate at weddings and even memorial services.
Chaplains can work anywhere from 20 to 60 hours a week, depending upon how involved they want to be at the campgrounds they serve.
Many times, Christian Resort Ministries works out an arrangement with the resort to provide chaplains with a free RV space which includes all utilities. However, an offering is also taken at each service and the money raised helps to cover the chaplain's expenses.
What makes Christian Resort Ministries so unique is that when they match a chaplain to an RV park, it is expected that the same chaplain will return to the same resort every year for three to five years. That allows chaplains to really get to know people in the campground and develop relationships with them.
There are a lot worse places for chaplains to suffer for Jesus than in the Sun Belt during winter.
Robert said that many chaplains have worked in ministry for much of their lives and, therefore, may not have the retirement funds to be able to winter in warmer climates. This opportunity allows chaplains to continue pursuing their callings while serving as non-denominational faith leaders at a resort community for a few months every year.
RV parks like having chaplains on their property because it helps make the campground feel like a community. It also helps to have a chaplain on site if a spouse dies or becomes seriously ill. On occasion, chaplains may help mediate disputes.
Chaplains start work in October right after an annual conference in Colorado and generally continue working through Easter.
People interested in serving as chaplains will first complete an interest form that describes their experiences in ministry and why they feel called to the position. All chaplains undergo background checks and their references are called.
Once accepted into the program, chaplains take part in an orientation and training that usually takes place in Colorado before they are matched to a particular resort. Orientation helps prepare chaplains for some of the situations they may encounter at an RV park and guides them in developing a faith-based community at the campground.
Chaplains are matched to a mentor who is always available by phone for consultation. All chaplains in a state often gather at least once a month for support, encouragement and theological training. At the end of their first season, ministry staff speak with the campground staff to make sure a chaplain fit in well with the park community.
For more information about the Christian Resort Ministries and opportunities to become a volunteer chaplain, visit www.crmintl.org. People can also call 210-549-9006 or email [email protected].
Today's episode is sponsored by Workamper News. With its Diamond and Platinum membership tools, Workamper News is much more than just a job-listing website. When you put the tools of this professional service into action, you'll find out just how easy it can be to turn your Workamping dreams into reality.
The one-year memberships open the door to a one-stop-shop for all-things Workamping. Being the original resource for Workamping, you'll find the largest number of job listings, be able to connect with a community of Workampers, and view resources compiled by experts who have been enjoying the RV lifestyle for many years.
If you're serious about leading a successful and enjoyable Workamping lifestyle, a Diamond or Platinum membership is for you.  You can even get started with a free 30-day trial by visiting www.workamper.com/trial. Embark on new adventures today with the support of Workamper News behind you!