Podcast Episodes
Lynn Hupp describes her experience in the Dreamer's Journey class in Episode 080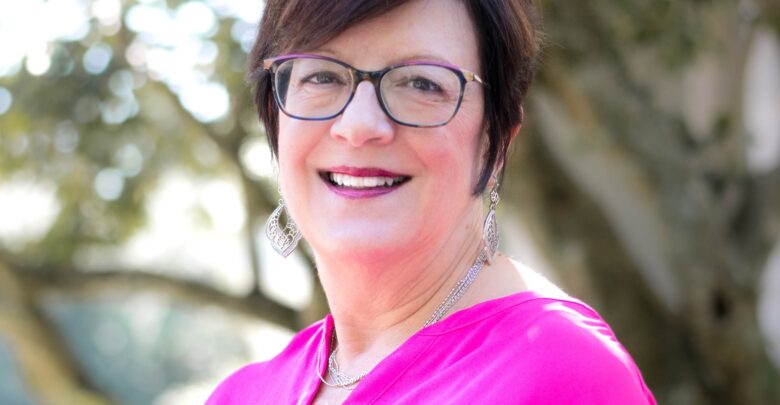 Podcast: Play in new window | Download
Subscribe: Google Podcasts | Spotify | Stitcher | TuneIn | RSS
Today we are going to speak with a woman from Florida who just completed the new Dreamer's Journey program, and she's going to explain what she learned that will help her launch into the Workamping lifestyle.
A South Carolina native, Lynn Hupp has been living in central Florida since 1980. She has camped in tents for many years and already owns what she calls a bed-in-box, a tiny travel trailer big enough for a bed, an air conditioner, and a power strip – and not much else.
She has dreamed about the RV lifestyle for many years, and two major life changes earlier this year nudged her to jump out and make that dream a reality. Yet, she still wasn't quite confident enough in her knowledge or abilities in order to become a full-time RVer.
So, she enrolled in the Workamper News' new Dreamer's Journey online course designed for people like Lynn who want to soak up all the information they can about the lifestyle and the opportunities it presents. It required a minimal investment of money and some time, but she knew she'd get enough information to determine if the full-time RV lifestyle was right for her.
Lynn is planning to launch her journey early next year. Now, she's gathering information and checking out different types of RVs to find one that would be more suitable for full-time living.
Ideally, she wants to find jobs that would give her an RV site and a little cash in exchange for work at a national park. She's also thinking of becoming a certified RV inspector and doing some of those as she travels.
Lynn describes her favorite parts of the Dreamer's Journey course, and why she found the interactive sessions to be a great way to get her questions answered.
There was so much information presented, that she opted to renew the course and get another 12 weeks of access to the material so that she can review key parts again.
I enjoyed listening to Lynn Hupp describe her experience of taking the new Workamper News Dreamer's Journey class. She was one of the first people to complete all 12-weeks of training.
I really liked the "a ha" moment she described when she realized she had been telling herself that one day she was going to do this, and kept repeating that promise over and over without taking a single step toward that goal. Then, after being confronted with some life changes and an open door, Lynn realized that it was finally time for "someday" to arrive.
One of the best decisions Lynn made was to start a notebook and jot down information, questions, and ideas she had while sitting through the sessions and talking to people. Now she has instant access to the most important information she needs to act on before going full-time.
A lot of people may dream of full-time RVing, but as Lynn noted, there is a lot more to doing it the right way than just buying an RV, selling the house and hitting the road.
She's still got some questions, like those pertaining to insurance and getting healthcare on the road, and she'd really like to take the Basic RV Maintenance Course offered by the National RV Training Academy in Athens, Texas, just so she can fix problems as they come up.
Lynn is developing not only a bucket list of places she wants to visit and things she wants to do, but now that she's completed the Dreamer's Journey course, she is developing a plan to get it all done. The hard thing will be to decide what to do first, and where to go to start her adventure.
I have no doubt that Lynn's experience in the RV lifestyle will be tremendously successful and full of positive memories because she took the time to research her options early and to learn from the experiences of others.
If you've been dreaming about the RV lifestyle for quite some time, but still aren't sure if it would be the right thing for you, or you don't even know where to start to make it a reality, the new Dreamer's Journey course developed by Workamper News would be a great first step.
For just $29.95 for 90 days access, people can participate in two online webinars every week to learn things like what type of RV to buy, goal setting, how to budget for the adventure, developing a positive mindset, where to call home, and how to find a job or start a mobile business.
All online events will be recorded for watching any time. Subscribers can also join an open question-and-answer session each month. For more information, visit www.rvdreamersjourney.com.