Podcast Episodes
In Episode 247, Sherry Bumgardner describes Workamping at No Name City campground in Sturgis, S.D.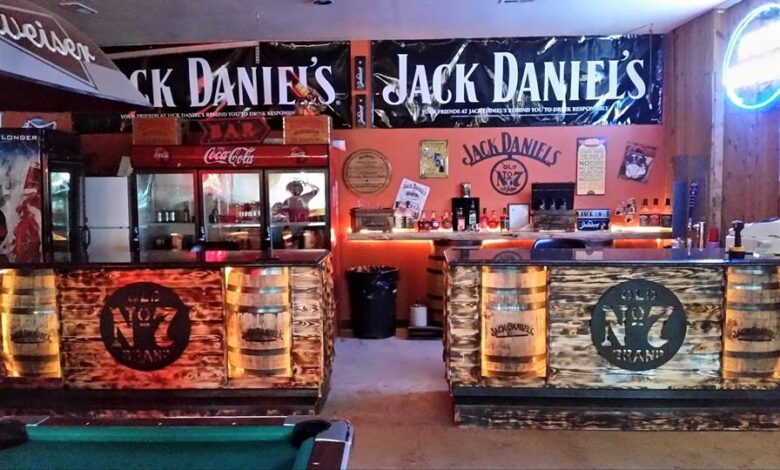 Podcast: Play in new window | Download | Embed
Subscribe: Google Podcasts | Spotify | TuneIn | RSS
Today I will be speaking with an employer from South Dakota who is looking to hire four Workamping couples next spring to help out at their campground in the beautiful Black Hills.
Sherry Bumgardner is the owner of No Name City, which is a campground located about two miles from Sturgis, S.D., right off the interstate in the heart of the Black Hills. It features 60 RV sites and 24 cabins as well as 50 tent sites.
That means the campground attracts a variety of guests who like being outdoors; however, the business discovered a niche in serving groups. They could be RV rallies, family reunions, weddings or just a bunch of friends who decide to spend time together.
A significant portion of No Name City's clientele are bikers who visit Sturgis for the annual motorcycle rally and see the campground as an ideal stopping point during their tours of western states.
Sherry said Workampers tag team to pitch in every morning to get everything cleaned up. They may be cleaning cabins, mowing grass or picking up garage.
At night, Workampers take turns working at the campground's bar and grill. In fact, they get to make up to $150 to $200 per night in tips. That's in addition to their hourly pay rate, which varies from $12 per hour when performing campground duties, to $8 per hour when working at the bar.
Workampers receive free access to laundry facilities and free ice. They also enjoy access to the pool and hot tub. By working at No Name City, Workampers receive a coveted Black Hills Attraction Pass, which gives them free or deeply-discounted admission to dozens of activities in that region.
The campground was uniquely named by a competitor more than 25 years ago who referenced it as the "no name place," and it stuck.
The seasonal positions start between May 1 and May 15 and continue through Sept. 30. Workampers are asked to put in 24 hours between a couple to cover the cost for a full-hookup site, with all additional hours paid.
So, if each person worked 40 hours per week, one would put in 24 hours for the site and receive 16 hours of pay; however, the other person would be paid for all 40 hours. The campground would also hire teenagers traveling with their parents.
There are no special skills or traits required to work at No Name City, other than a desire to provide great customer service. Because the campground attracts a lot of bikers, Sherry said it's helpful if a Workamper is a biker, too, but that is not required.
There is a lot for people to do in that area. Mount Rushmore and Crazy Horse Memorial are about an hour away. Wind Cave National Park, Devils Tower National Monument and Badlands National Park are about 90 minutes away. The area also has the largest network of off-road trails in the nation.
Sherry is accepting applications right now to start work in May. Workampers interested in applying can send their resumes to [email protected].
Today's episode is brought to you by the Featured Employers at Workamper.com.  These Workamper employers have taken an extra step to share some photos and detailed information about their Workamper programs.
Opportunities exist for solos, couples and families, whether they are full-time, part-time, seasonal and even long-term jobs. Some are income opportunities and others involve volunteering at locations throughout the United States. Go to workamper.com/fe to meet the Featured Employers today.
Employers who are seeking to hire Workampers can learn about the benefits of year-round recruiting by becoming a Featured Employer. More information about Featured Employers is available at workamper.com/fedetails.
That's all for this week's show. Next week, I will be speaking with the owner of RV Driving School about ways to get training to learn how to safely drive and back an RV. He will also describe opportunities to serve as instructors. I'll have that interview on the next episode of The Workamper Show. Thank you for listening!