Podcast Episodes
In Episode 218, functional nutritionist Frankie Leigh helps Workampers to radiate wellness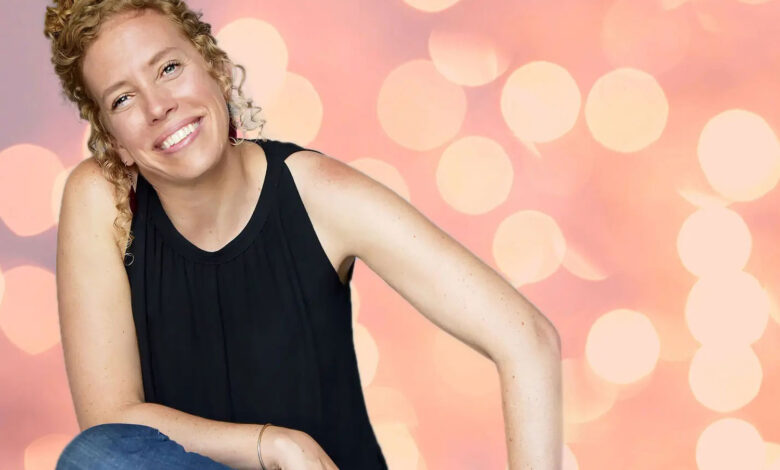 Podcast: Play in new window | Download | Embed
Subscribe: Google Podcasts | Spotify | TuneIn | RSS
Today I will be speaking with a woman who works as a functional nutritionist to help people regain and maintain a diet necessary to enjoy a long and active life.
Frankie Leigh is the founder of Radiate Wellness. It is an online platform devoted to helping people understand the underlying causes of what makes them feel less than optimal. The firm addresses things like gut health, hormonal health and digestive concerns to help people get to the bottom of what is preventing them from enjoying the quality of life they desire.
In her own journey toward better health, Frankie found there were a lot of gaps regarding the type of information available to help people understand how to better take care of themselves. There are a lot of specialists who focus on one area of the body, such as gastro-intestinal health, but the specialists don't communicate well with one another to improve a patient's overall health.
Frankie wanted to make nutrition the cornerstone of a healthy life. As a functional nutritionist, she examines a person's, diet, habits, lifestyle and routines to help develop an individualized plan to address their symptoms. A person's problems may not be entirely due to lack of proper nutrition because other stressors in their lives may come in to play.
So, by analyzing lab results and listening to what patients are trying to describe, Frankie develops a plan to build a stronger foundation for their health and improve their overall immune system. One of the key services she offers is to help people better understand how their bodies work, but, more importantly, how their bodies communicate problems that need to be addressed.
It's sometimes difficult for Workampers to maintain a healthy diet, especially when traveling. Frankie wants Workampers to not only live longer lives, but also to have the energy needed do to everything they want to experience.
I appreciated the tips Frankie provided to help ensure our gut works well with the rest of our body to deliver more nutrients to where they are needed. First, she suggested reducing the amount of cold foods eaten every day. Warm foods, like soups and cooked vegetables, help the gut breakdown food to absorb nutrients.
Next, reduce the amount of coffee consumed, especially in the morning. Frankie said coffee works to shut down digestive function because the acidity in it tells the gut there is no food coming, so it begins to shut down.
Frankie suggested buying whole and unprocessed foods directly from farmers markets or to get meats from the deli counter that are cut fresh that day without having a lot of preservatives incorporated into the foods.
By focusing food selections on periphery sections of the grocery store, rather than the cans and boxes in the middle, it can work to maintain a better diet. With eight out of 10 people experiencing bloating every day, working to get carbohydrates from vegetables and whole foods, rather than processed food, works to better control glucose levels in the bloodstream.
Workampers should also incorporate fish, nuts, seeds, avocados and even coconut into their diets because they deliver a lot of healthy fat the brain needs to function more efficiently.
There are lots of things people can do to ensure better health. They may need some testing to determine where there are deficiencies in their diets, and then follow a better plan to improve nutrition, cut stress and implement habits that ensure a healthier lifestyle. Frankie is happy to help people do that.
For more information and to connect with her, visit www.radiate-wellness.com.
Today's episode is sponsored by Workamper News. With its Diamond and Platinum membership tools, Workamper News is much more than just a job-listing website. When you put the tools of this professional service into action, you'll find out just how easy it can be to turn your Workamping dreams into reality.
The one-year memberships open the door to a one-stop-shop for all-things Workamping. Being the original resource for Workamping, you'll find the largest number of job listings, be able to connect with a community of Workampers, and view resources compiled by experts who have been enjoying the RV lifestyle for many years.
If you're serious about leading a successful and enjoyable Workamping lifestyle, then a Diamond or Platinum membership is for you.  You can even get started with a free 30-day trial by visiting www.workamper.com/trial. Embark on new adventures today with the support of Workamper News behind you!
That's all I have for this week's show. Next time, I will be speaking with a woman is looking for Workampers to help at a ranch and healing center in northern New Mexico. I will have that interview on the next episode of The Workamper Show. Thank you for listening.