Podcast Episodes
Episode 192: Holly Loomans, with Delaware North, describes opportunities to work in Yellowstone National Park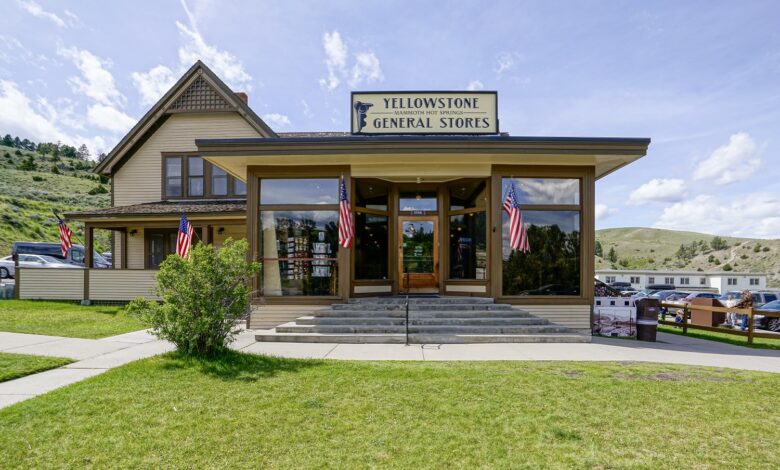 Podcast: Play in new window | Download
Subscribe: Google Podcasts | Spotify | Stitcher | TuneIn | RSS
Today I am going to speak with an employer who has an incredible opportunity for people to spend an entire summer at Yellowstone National Park.
Holly Loomans is the human resources manager for Delaware North, which is a concessionaire for Yellowstone National Park. Holly's job is to find people to work at the company's 11 general stores scattered around the park.
Some of the stores are really big in that they sell gift items, clothing, food, camping supplies and include restaurants as well as snack bars. Those are located near popular destinations, such as Old Faithful or Mammoth Hot Springs. Other stores are smaller and in more out-of-the way locations.
Not only is the company looking for people to serve in front-facing positions, like retail clerks and food servers, but also for jobs performed in the background, such as maintenance, truck drivers, warehouse workers and cash room accountants.
Delaware North has 110 RV sites within Yellowstone National Park set aside for Workampers, so Holly looks to hire between 100 and 200 of them annually. The company hires couples and solo Workampers. In fact, teenagers over 14 can also work for Delaware North, if they are staying with their parents.
The Yellowstone jobs are seasonal in that they start in April and continue to October, but the start date and end date differs based on the store. So shorter seasons are possible. Because Delaware North has locations all over America, Workampers can move from one location to another.
Holly is right in saying that Workamping in Yellowstone is a tremendous draw that attracts the attention of many people, and for good reason. Workampers typically work 32 to 40 hours per week, all of which are paid at wages starting at $15 per hour.
There are some deductions that come out of that. The first is the RV site where Workampers generally pay $35 to $45 per week for sites with water and sewer connections. Electricity is billed separately. One of the RV sites costs $75 per week, but it is part of an actual campground that offers cable TV and Wi-Fi services, too. That weekly fee covers everyone in the RV, not each Workamper.
The second deduction is a food option. Workampers can have $68 per week deducted from their pay to enjoy three meals prepared by Yellowstone chefs every day, or $33 per week just for lunch.
The company usually schedules people to work five eight-hour shifts so they can have two consecutive days off. This year, they started scheduling some Workampers on a four-day rotation so they'd have three consecutive days to explore the park or the region, which includes Grand Teton National Park two hours south.
Holly is looking for Workampers who are hardworking, enthusiastic and personable. People working as truck drivers, in maintenance and as cooks may need some experience in those fields. However, Delaware North generally provides all the training needed to perform specific jobs.
Holly starts recruiting in November and hopes to have all the positions filled by the end of March. For more information, visit www.ygsjobs.com. For information about other jobs at all Delaware North locations, visit careers.delawarenorth.com.
Today's episode is sponsored by Workamper News. With its Diamond and Platinum membership tools, Workamper News is much more than just a job-listing website. When you put the tools of this professional service into action, you'll find out just how easy it can be to turn your Workamping dreams into reality.
The one-year memberships open the door to a one-stop-shop for all-things Workamping. Being the original resource for Workamping, you'll find the largest number of job listings, be able to connect with a community of Workampers, and view resources compiled by experts who have been enjoying the RV lifestyle for many years.
If you're serious about leading a successful and enjoyable Workamping lifestyle, then a Diamond or Platinum membership is for you.  You can even get started with a free 30-day trial by visiting www.workamper.com/trial. Embark on new adventures today with the support of Workamper News behind you!
That's all for this week's show. Next time, I will be speaking with another employer looking for Workampers at national forest locations in nine states. I'll have details about those opportunities on the next episode of The Workamper Show. Thanks for listening!