Podcast Episodes
Chris and Barbara Kay talk about making the most of the COVID situation in Episode 093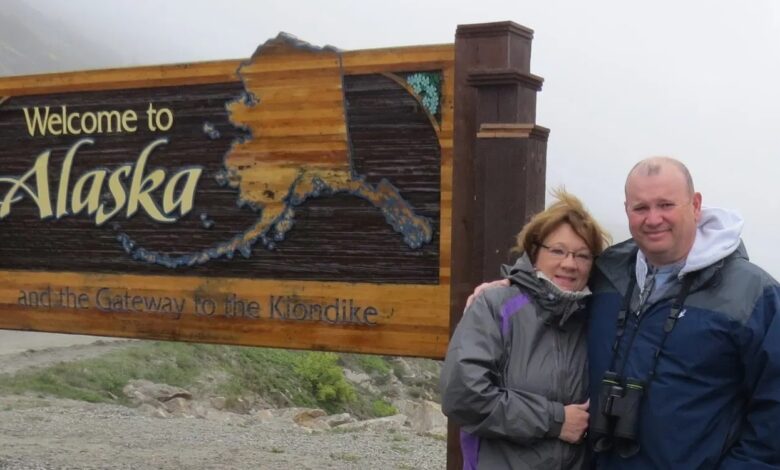 Podcast: Play in new window | Download
Subscribe: Google Podcasts | Spotify | Stitcher | TuneIn | RSS
Today we are going to speak with another experienced couple who has been full-time RVing and Workamping for almost four years.
Chris and Barbara Kay are from the sunny state of Florida. They have been married for 36 years and raised three children. For the effort, they were rewarded with seven grandchildren.
They started to imagine becoming full-time RVers while taking a cruise to Alaska. They had a great experience, but decided they just didn't have enough time to see and do everything the state had to offer.
Chris and Barbara were really motivated to hit the road after the death of a close friend who was just about to retire and start pursuing his travel dream when he passed away. The couple knew they weren't getting any younger, nor did they want to live with the regret of having missed out on traveling while they were physically able to appreciate the adventure.
The Kays have enjoyed a tremendous variety of Workamping experiences so far. They worked at baseball spring training, helped harvest sugar beets, served wine to guests at Prairie Berry, shipped boxes at Amazon, and catered to tourists visiting Yellowstone National Park. They even worked at a rodeo in Texas.
The COVID situation altered their summer plans, but they managed to make the best of it by arriving early in West Yellowstone and finding a second job in the local community. So, they work at a grocery store as well as an IMAX theater, and they'll describe how that's working out for them.
To keep in touch with their friends and families, Chris and Barbara started recording YouTube videos of their adventures. Then, they discovered that other people had started following them – 565 people so far. They have produced more than 150 videos that offer RVing and Workamping tips, describe things to do and explain how people can finance their travel dreams.
The Kays recently purchased electric bikes and they'll talk about the difference it has made in their RVing experience.
Some of the Workamping jobs they have held included a special perk – a VIP card that gave them free or low-cost admission to dozens of local attractions. In fact, they have started asking potential employers about the availability of those kind of perks, and that often tips the scales in favor of a particular job.
Getting a free campsite or one at a reduced cost makes RVing more affordable, but VIP cards make Workamping even more enjoyable.
The Kays love RVing and Workamping so much that they actually produce videos about their experiences on YouTube as well as videos designed to help others who are just getting started in the lifestyle. With more than 150 videos already completed, they are still adding at least one a week. You can view their entire library by visiting the MidLife Journey channel at YouTube.
You can also connect with them on Facebook. Just look for the MidLife Journey page or visit their website at www.midlifejourney.net.
Of all their advice they Kays offered, the piece that I really appreciated was the assurance that people can find a Workamping job just about anywhere they want to visit as long as they're willing to do the work to find the opportunities. Chris said it's so easy to find a job that you can even be selective about where you want to go and what you want to do.
Financing RV travel is one of the biggest stumbling blocks for RVers exploring the Workamping lifestyle. Fortunately, Workamper News can help connect people to full- and part-time jobs ranging from a few weeks to an entire year. Training courses like RV Dreamers Journey can help newcomers get started the right way while membership at Workamper News can open doors to thousands of new seasonal jobs around the country. For more information, visit www.workamper.com.
Or, if you're more entrepreneurial, the new Small Business RVer School can help you start and maintain a successful business. By viewing 26 lessons at your own pace, you can learn strategies for launching and growing a mobile business that you can work anywhere you'd like to travel. You can find out more information by visiting www.smallbizrver.com.
This episode is sponsored by the National RV Training Academy in Athens, Texas. The academy's one-week live training or home study course will teach you everything you need to know to fix about 80 percent of the problems people experience with their RVs.
You can also sign up for additional training to become an RV inspector, campground technician or to provide mobile RV service. For more information, visit www.nrvta.com.