Podcast Episodes
Janice Brea & Dena Farbman discuss transcription opportunities for Workampers with eScribers on Episode 121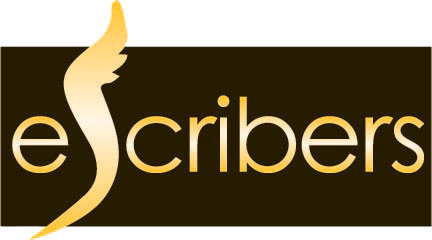 Podcast: Play in new window | Download | Embed
Subscribe: Google Podcasts | Spotify | Stitcher | TuneIn | RSS
Today I will be speaking with two women who work for a legal transcription company that is looking for a number of Workampers who want to work remotely wherever they travel.
Janice Brea is a recruiter with eScribers and Dena Farbman is a Workamper who has been supporting her travel lifestyle by doing legal transcriptions for quite some time.
In the past, courts relied on stenographers to record every word of a legal proceeding. Today, judges and attorneys rely on digital recordings made from several microphones. Then, transcribers capture the conversations in written form as part of the legal record.
It's an important job because each hearing has to be clearly transcribed word for word. eScribers developed tools to format the transcriptions in a specific way that can be used by courts and official agencies. However, the company provides training and software to transcribers to help them capture the proceedings.
There can be some tough legal language to understand, but Janice said transcribers pick that up over time. In the beginning, they are assigned cases where legal language isn't used as often, such as small claims court or other government meetings.
Because the transcription is so important, the company uses proofreaders to verify the text. Each transcriber is assigned to a specific proofer who helps ensure they not only capture the language accurately, but also transcribe the hearing in the correct format.
Once transcribers are comfortable in performing the work, then they can branch out into other jurisdictions where even more work is available.
eScribers has punctuation and grammar courses available online to help transcribers get up to speed. In fact, the company seems to be very patient in helping new transcribers become proficient in their work.
There is an unlimited amount of work available, so people can work as little as three hours a day, eight hours a day or as long as they'd like because the transcribers are independent contractors. That means, they are self-employed in their own businesses, which entitles them to enjoy a variety of tax deductions, too.
Workampers will have to have a laptop, headphones and a foot pedal, but the equipment is not that expensive to acquire.
Dena likes boondocking, which means she is not hooked up to campground electricity nor campground internet services. Still, eScribers gives her the flexibility to spend time traveling all over America. eScribers has supported her travel lifestyle for more than a year and a half.
She set up a tiny workspace in her van and utilizes a Weboost signal booster to download files and upload transcriptions.
Legal transcription is more challenging than data entry, yet it still requires Workampers to be comfortable using computers and software. eScribers trains transcriptionists how to use macros and other tools to speed their work and ensure transcripts are properly formatted.
The only really important skill is that transcribers have command of the English language. So, if English isn't your native language, this might not be a good opportunity for you.
Workampers are compensated at a rate of $1.10 to $2 per page, depending upon the deadline. Still, it is possible for independent contractors to earn $12 to $20 per hour. They'll make less while they are learning the system, but once they get up to speed within a few weeks, it sounds like an opportunity to make money indoors, at your own pace, wherever you may be parked.
For more information about the company, visit www.escribers.net. If you'd like to apply to become a transcriber, visit www.escribers.team or email [email protected].
Today's show is sponsored by the Small Business RVer School. This new course from Steve Anderson, co-creator of The National RV Training Academy and National RV Inspectors Association, is designed specifically for entrepreneurs on the move and helps you build a business you can run anytime from anywhere.
The self-directed course helps you be your own boss while reducing stress and saving on taxes. Through a series of online videos, and monthly calls, you are taught the steps necessary to build and manage a successful mobile business.
Life is too short. So, choose what you want to do and when you want to do it by starting a business of your own. For more information, visit www.smallbizrver.com.