Podcast Episodes
Brian Ostrovsky describes traveling with a family of seven and his business to help small business owners in Episode 147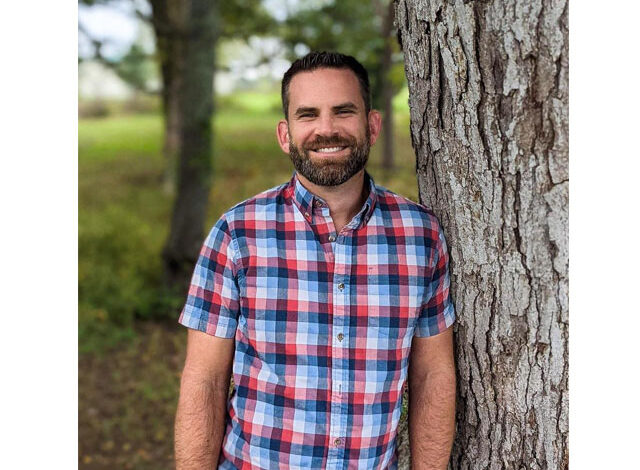 Podcast: Play in new window | Download
Subscribe: Google Podcasts | Spotify | Stitcher | TuneIn | RSS
Today's episode features an interview with a man who operates a marketing business to help local companies do a better job in building awareness of their products and services.
Brian Ostrovsky and his family started RVing about a year and a half ago. Originally from Sacramento, Calif., he and his wife raise five children ranging in ages from 4 to 13. They travel in a KZ Durango fifth wheel bunkhouse, which ensures everyone has enough space.
Brian created a marketing workshop program with which he works with local chambers of commerce and main street businesses. His wife was a teacher, but now she coordinates the roadschooling activities of their children. He describes some curriculum their family uses to assist in educating the kids so they learn effectively in whatever subject level they are learning.
When the family started RVing, Brian was traveling from community to community to equip businesses to become more effective in their marketing. He has a masters of business administration and a passion for helping small businesses, especially after seeing the internet was making it more difficult for them to compete effectively.
Brian also developed software to help businesses with their marketing, which he distributes as well. It creates a robust web platform to help firms collect more reviews, send email newsletters and help leverage the power of a business owner's own network. Currently, 7,000 small businesses utilize his software.
He authored a book called Marketing 3-4-5 which targets small business owners who may not be experts in marketing. The book describes three reasons any business must do marketing, four reasons customers opt to support a business, and five ways customers can find businesses.
Brian outlines a series of easy steps owners can take to advance their companies with 15-minute activities. It gives them insight into simple things they can do reach more customers. For example, he developed templates and prompts which help people create interesting blog posts.
One of Brian's biggest challenges is maintaining an internet connection, and he outlines some of the things he does to juggle service providers to maintain consistent service wherever he may be.
Changes in technology have made it possible for professionals like Brian to manage 7,000 customers from the road – and still have plenty of time to enjoy family activities.
He tries to schedule business meetings and important phone calls in the middle of the day, from 11 a.m. to 3 p.m., when the children can be outside. That schedule also gives his family more time to explore a local area in the afternoon.
The family has faced several challenges on the road, especially when the truck that hauls their home as well as the seven family members, decided to act up during the middle of a trip. But, thankfully, they were able to find an independent service center to fix them up and get them on their way.
As a general rule, the family moves to a new location every week and tries to travel on weekends. To make travel more fun, they spend a lot of time in small towns where they seek out local ice cream shops on various main streets. In fact, Brian estimates his family has visited more than 250 small towns and main streets on their journey.
Spending time in small towns also gives the family a completely different perspective of an area rather than zeroing in on bigger cities. Not only is it more challenging to tow an RV or even park a larger truck in big cities, but Brian finds that they enjoy a more authentic experience by spending time in smaller communities.
To learn more about Brian and his company, visit www.locable.com. His book, Marketing 3-4-5, is available on Amazon. Brian says information in it could be adapted to RV-based businesses as well.
I wish the Ostrovsky family the best of luck as they continue their quest to find the ideal ice cream wherever they may travel. You can follow their adventures on Instagram by connecting with ostrovskys.outbound.
Today's episode is sponsored by The Dreamer's Journey, it is an online course and community produced by Workamper News. Life is way too short to keep your dreams on hold, so don't be held back by fear because you were designed for more!  Get started in the RV lifestyle the right way with this comprehensive guide.
For just $29.95 for one year of access, Dreamers have unlimited viewing of 50-plus videos to learn things like what type of RV to buy, goal setting, how to budget for the adventure, developing a positive mindset, setting up a domicile and operating a small business on the road, plus everything about Workamping and how to find the right job for you. Each video is 30-90 minutes long to give in-depth coverage on each topic.
There's no wrong time to get started.  For more information, visit www.rvdreamersjourney.com.
That's all for this week's show. Next time, I will be speaking with a representative from Idaho State Parks about a number of Workamping opportunities available in 2022. I will have details on the next episode of The Workamper Show.