Podcast Episodes
Amanda Burleson describes opportunities this summer at Prairie Berry Winery in South Dakota in Episode 114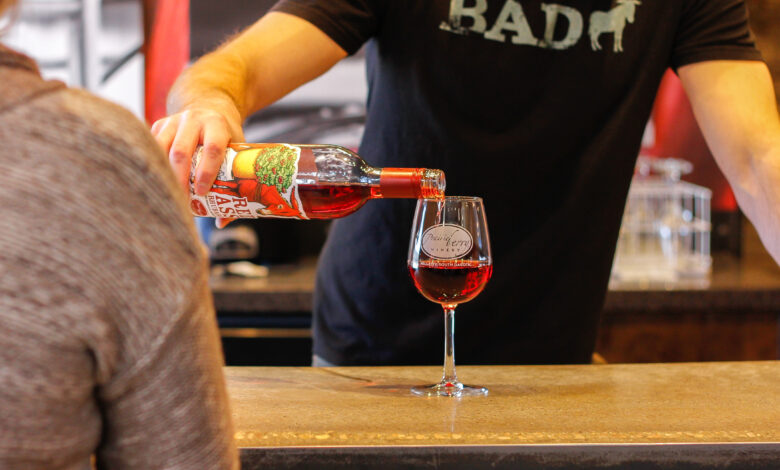 Podcast: Play in new window | Download
Subscribe: Google Podcasts | Spotify | Stitcher | TuneIn | RSS
Today, I am talking with an employer in the beautiful hill country of South Dakota about Workamping opportunities still available for this summer.
Amanda Burleson is a human resources partner with Prairie Berry Winery in Hill City, S.D. The firm also brews its own brands of beer. Workampers are hired to help staff the wine tasting and beer tap rooms to serve up samples for guests to enjoy while describing how the products are made.
Prairie Berry is not an actual vineyard, rather the firm brings in grapes from other parts of the country and combines them with locally grown fruits, like cherries and black currents, to create some really distinctive flavors.
Workampers have been employed by Prairie Berry for the past five years and they've always been involved with serving samples. This year, additional Workampers are needed to help in the kitchen preparing food for the on-site restaurant and helping to set up for special events.
Prairie Berry is in the process of constructing a new campground on its property just for Workampers. In the past, they have been staying at local campgrounds, but the owner of Prairie Berry wants to form an on-site community for Workampers so they can form closer friendships and simply walk down the hill to get to work. Some of the sites will be open soon and the rest by next season.
Workampers pay $250 per month to rent an RV site, which is the same price they have paid in the past. But, Workampers are also paid for every hour they work starting at $12.25 per hour. They also receive a signing bonus when starting and, if they work the entire season, Workampers get an end-of-year bonus as well. Once they complete required training, they can receive 50% off any food, drinks or gift items.
All Workampers are expected to work at least three eight-hour shifts each week, but full-time hours and some overtime is also available throughout the season. However, Amanda really wants to see Workampers enjoy a good balance between work and recreation.
There are ample opportunities for play in that part of South Dakota, and Amanda describes some of them. Workampers also receive a VIP card when they arrive that gives them free or discounted admission to many local attractions as well as discounts at various restaurants.
Technically, customers are already arriving at Prairie Berry, so Workampers could start working sometime around the end of April or early May, but the pace really starts to pick up around Mother's Day and continues through the middle of October. The ending date is flexible to help Workampers get to their next assignments.
This is an opportunity available to couples, singles and families. In fact, teenagers traveling with their parents will also be able to work some jobs as well. They can't serve beer or wine until they are 21 years old, but they can help wash dishes or set up for special events.
I was impressed by Prairie Berry's training program in that Workampers receive a "passport" that shows exactly what type of training needs to be completed and by what time. Once they complete the training, Workampers qualify for 50% discounts on food and products.
The training also includes things unique to Prairie Berry, like how to properly taste the wines, and learning what foods can really bring out the flavors of specific beer and wine. The company also teaches Workampers how Prairie Berry wines compare to other popular brands so they can suggest products to customers based on wines they already like.
We have interviewed a number of Workampers on this show and in the Workamper News magazine who have described their time at Prairie Berry as one of the best jobs they've ever had. I think a lot of that has to do with the company's desire to maintain a balance between work and play. Happy and relaxed workers are often in a better position to help customers relax and enjoy their experiences, too.
South Dakota in the summer is a wonderful place to be. Not only is it a beautiful area with mild temperatures, but there are plenty of things to do from visiting Mount Rushmore and the Crazy Horse Monument, to watching the buffalo roam at Custer State Park. There are hundreds of miles of hiking and biking trails. People can even go scuba diving or enjoy fishing at one of the many lakes in the region.
If you'd like to apply for a job this summer, visit www.prairieberryfamily.com and click on the careers page. Or put the opportunity on your bucket list of Workamping jobs for future years.
Today's episode is sponsored by The Dreamer's Journey, a new online course and community produced by Workamper News. Life is way too short to keep your dreams on hold, so don't be held back by fear because you were designed for more!  Get started with the RV lifestyle the right way with this comprehensive guide.
For just $29.95 for 90 days access, Dreamers have unlimited viewing of 50+ videos to learn things like what type of RV to buy, goal setting, how to budget for the adventure, developing a positive mindset, setting up a domicile, operating a small business on the road, plus all about Workamping and how to find the right job for you. Each video is 30-90 minutes long giving in-depth coverage on each topic.
There's no wrong time to get started.  For more information, visit www.rvdreamersjourney.com.