Podcast Episodes
In Episode 178, content creator Niki Benedict describes how she combines work with travel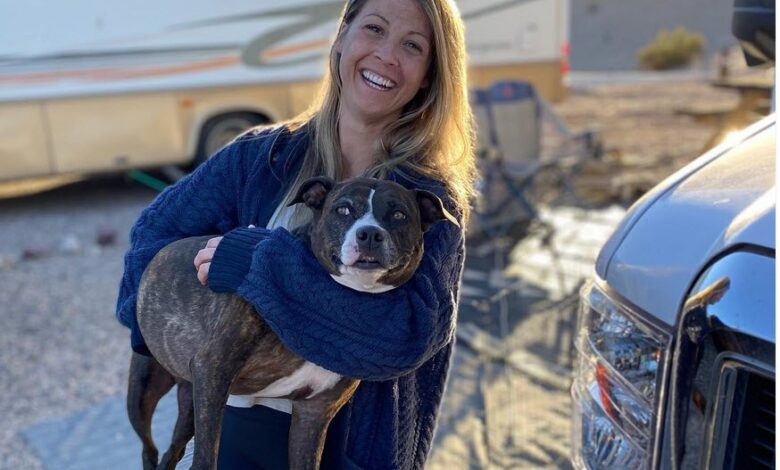 Podcast: Play in new window | Download | Embed
Subscribe: Google Podcasts | Spotify | Stitcher | TuneIn | RSS
This week I am interviewing a woman who gets to travel around the country interviewing RV industry professionals and working up feature stories about them for a major RV industry news publication.
Niki Benedict was an event planner until the COVID debacle put an end to all in-person meetings. After her job was eliminated, she found work for a company that performed data analytics for the automotive industry. That required working entirely on a computer from home, and since people weren't supposed to do anything but sit home for months on end, Niki had a lot of extra time to surf the internet.
She eventually stumbled upon some online resources describing the concept of RV living, which Niki didn't know existed. She connected with a few Workampers and, eventually, bought a Class C motorhome so she could travel easily with her dog.
But, before she even put the motorhome into drive, she signaled her intention on LinkedIn and connected with one of the owners of RV Business who invited Niki to work for them on a new project to interview RV dealers, campground owners and other industry professionals on location. She would also attend various events.
She moved into her 24-foot motorhome in March of 2021 and hit the road a few months later. She's already had the opportunity to visit many new places and fell in love with Bozeman, Mont. This year, Niki is planning to spend time in Florida so she can help her parents transition into the RV lifestyle themselves.
Ideally, Niki likes to spend about three to five days in a new location before moving on. She likes to drive because it gives her an opportunity to think, dream and plan other things she'd like to do. Yet, she's not opposed to spending more time in a location she finds intriguing just to learn more about the culture and area. For example, she planned to spend just a few weeks in Arizona and wound up touring the state for several months.
In addition to her work at RV Business, Niki also hosts her own social media channels and even hosts a Hump Day Happy Hour live on Instagram every Wednesday at 7:30 p.m. Eastern time. For that, she shares other RVers' stories about why they jumped into the RV lifestyle and the types of things they like to do while traveling.
Niki has already faced some pretty significant challenges, such as having to replace her slideout, which required her to be out of her RV for three months. She also learned a valuable lesson about the need to make advance reservations when traveling to popular tourist destinations.
Of all the lessons Niki has learned, one of the biggest is not to be afraid to ask other RVers for help when she needs it. She had spent a lot of time scouring the internet for solutions to some problems she experienced, when simply asking someone for advice and help would have saved her a lot of time.
Niki has made a lot of friends among younger RVers as a member of the Escapee's Club's Xscapers group. She is also an active participant in several Facebook groups for RVers.
One of the most frequent questions she hears is what is it like traveling the country on her own as a young woman. It's a concern many of her friends and family members shared. However, by being aware of her surroundings and using good judgement, Niki said she feels safe – especially with an overly-protective dog as a roommate.
The freedom offered through the RV lifestyle is the biggest benefit for Niki. She enjoys selecting a destination and then just heading out. If she finds out the area wasn't what she expected it to be, she simply moves to another location.
Niki's biggest piece of advice to new RVers is not to buy accessory items until they know for sure they are needed. She spent a lot of money buying things other people told her she would consider essential to RV travel; however, Niki has never used some of those things.
There are a number of ways people can connect with Niki. Her favorites are Instagram, where you'll find her at www.instagram.com/connectingthruniki and look for her video interviews at RV Business' RVB on the Road YouTube channel.
Next week, I will be interviewing a man connected to a service organization called RV Care-A-Vanners where its members travel around  the country completing projects for Habitat For Humanity. It's a great opportunity to volunteer for a few weeks or make it a full-time effort to build homes that are sold to people with lower incomes. I'll have more details on the next episode of The Workamper Show. Thanks for listening!