Podcast Episodes
One year later, Anthony Montelongo reflects on his success as a mobile RV technician, discusses problems facing RVers today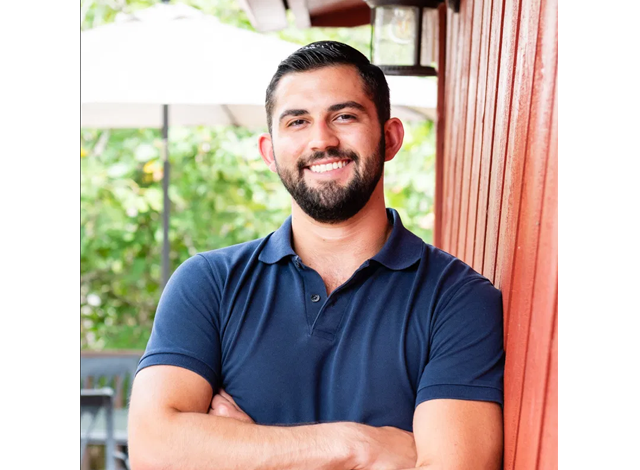 Podcast: Play in new window | Download
Subscribe: Google Podcasts | Spotify | Stitcher | TuneIn | RSS
Today I am doing a follow-up interview with a certified mobile RV technician I talked to last year. At the time, he was just getting started and we'll see whether life unfolded for him the way he hoped.
Anthony Montelongo owns Certified RV Solutions. He works as a certified mobile RV technician in north Georgia fixing problems from Atlanta to nearly Knoxville, Tenn. He has carved out a rather large market area.
He started the business about a year ago after taking classes at the National RV Training Academy where he learned all about electrical and plumbing systems as well as equipment generally found on every RV. He grew up in a family that provided residential construction and remodeling services near San Antonio. So he had some familiarity with handyman work.
When COVID caused problems that kept people from traveling on planes and staying in hotels, Anthony knew they were still using RVs and, because everyone was so stir-crazy, they were using their RVs all the time. That meant they'd break and need repair.
So, Anthony took all the courses offered by the academy, got certified and went to work at an RV dealership for a while before venturing out on his own. He selected north Georgia because it was closer to some family members and situated in a particularly beautiful part of the state popular with weekend and seasonal RVers.
Anthony is very busy at the moment. In fact, he noted that new RVs have more problems today than at any time in history, and for a variety of reasons. Fit and finish problems top the list of complaints, followed by water leaks, and overall quality issues.
In one instance, he discovered a new RV without an exhaust port for the furnace, which could have allowed deadly carbon monoxide to get inside.
He said the problems are related to historically-high demand for RVs, yet manufacturers can't find enough workers to build them. That means RVs are often rushed out the door before they're truly finished – causing problems for RV owners and an opportunity for mobile service technicians to fix them.
Many Workampers have used mobile RV repair as a way to support themselves on the road. They take training to learn how to fix their own RVs, then discover they can make a good living working as often as they'd like to work wherever they want to travel.
Marketing an RV service business is often as easy as driving through a campground with magnetic signs on your vehicle. Sometimes, campgrounds keep a list of local service technicians for their guests to call whenever they have a problem. Once a technician gets a few repairs under his belt, word of mouth advertising keeps the phone ringing.
Anthony said RV technicians are often a jack-of-all-trades. They work on plumbing and electrical problems, fix refrigerators, furnaces, air conditioners, awnings, generators, solar systems, hydraulics, water heaters, sidewalls and roofs. The versatility required to fix RVs gives technicians essential skills to find work in any economic situation.
Anthony said it cost him between $15,000 and $20,000 to take all the training, buy the tools and get his business registered with various government entities. Many mobile RV technicians are able to charge $100 an hour for their services, which means they can recover their initial investment relatively quickly.
Right now, getting parts for RVs is a real challenge, not just for RV dealerships and mobile technicians, but ultimately for consumers, too. Fuel prices are also a challenge, which will result in increased trip fees for mobile techs. But, they can often fix an RV in a matter of days, while appointments at RV dealerships and service centers are usually booked months in advance.
However, as a general rule, it is relatively easy for mobile repair technicians to get parts in most circumstances, which means they don't need to stock a lot of expensive or bulky inventory. That makes being a mobile RV technician an even more attractive business opportunity.
Being a Workamper doesn't mean you have to get a job in a campground or amusement park. You can also own a business of your own and work for yourself, like Anthony does. I know he's going to be successful wherever he goes because he has the skill and training to offer a service in high demand throughout the United States and Canada.
I wish him the best of luck as he continues to grow his business in north Georgia. If you'd like to connect with him, visit www.certifiedrvsolutions.com.
This episode has been sponsored by Workamper News. With its Diamond and Platinum membership tools, Workamper News is much more than just a job-listing website. When you put the tools of this professional service into action, you'll find out just how easy it can be to turn your Workamping dreams into reality.
The one-year memberships open the door to the one-stop-shop for all-things Workamping. Being the original resource for Workamping, you'll find the largest number of job listings, be able to connect with a community of Workampers, and peruse resources compiled by experts who have enjoyed the lifestyle for many years.
Most Diamond and Platinum members receive inquiries from their online resumes within a day of being posted. The Workamper Experiences section has been piling up reviews of employers since 2007.  Each archived issue of the Workamper News magazine lists hundreds of jobs.  Hotline jobs are emailed right to you, for the states you're most interested in visiting.
If you're serious about leading a successful and enjoyable Workamping lifestyle, then a Diamond or Platinum membership is for you.  You can even get started with a free 30-day trial by visiting www.workamper.com/trial. Embark on new adventures today with the support of Workamper News behind you!
That's all I have for this week's show. Next time, I'll be speaking with a woman who develops lesson plans and resources for school teachers while traveling with her husband from place to place. I'll have that interview on the next episode of The Workamper Show. Thanks for listening!