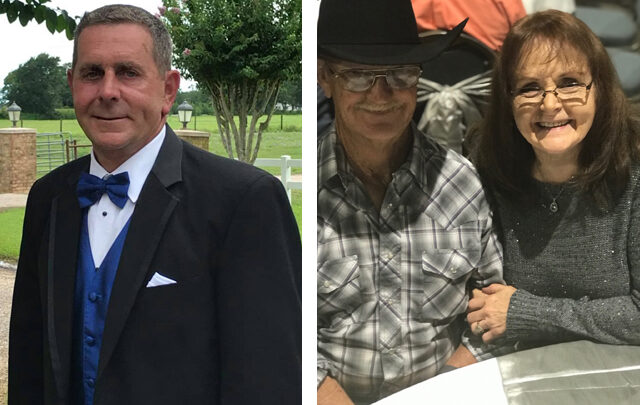 Podcast: Play in new window | Download
Subscribe: Google Podcasts | Spotify | Stitcher | TuneIn | RSS
Today's episode will feature two interviews recorded at the Workamper Rendezvous a few months ago in Heber Springs, Ark.
My first interview is with Clay Adams, who lives near Austin, Texas. He had been a registered nurse/paramedic for many years until he was caught up in some downsizing.
In looking for a new job, Clay wound up transporting RVs from manufacturing plants in Indiana up to Alaska.  During those long drives, he listened to podcasts and learned about workamping, so he decided to give it a try.
He finished his first assignment in 2019 and will be up in Alaska again this spring working for a grocery store that hires workampers to support the explosion of people drawn to the region each summer for its well-known fishing.
While bagging groceries and working in the deli, he learned of the need for a volunteer paramedic in the community, so he did that, too.
During the off season, he completed training to become a registered RV technician and a certified Level 2 RV inspector.
Clay talks about the fun he had spending a summer in Alaska and how he's hoping it leads to something more permanent this year.
He also describes his current fifth wheel RV and why he selected it to support the RV lifestyle. However, he also explains why he is considering upgrading to a motorhome.
Clay describes some of the items that still remain on his bucket list and he explains why he likes workamping for the community aspect of hanging out with like-minded adventurers.
People like Clay Adam will never be short of opportunities to support the RV lifestyle wherever they want to travel.
He offers some great advice for people contemplating the RV and workamping lifestyle and that is to set a goal, develop a timeline and select a good rig to support them on the adventure. It's just a matter of taking that first step toward the goal.
Like Clay said, Workamper News can help connect you to the resources you need to make your dream a reality.
Speaking of dreamers, the next couple I interviewed has been RVing for 43 years and now that he is retired and she plans to retire later this year, they are looking at workamping as a way to finance their travel adventures and as a way to catch fish – really big fish.
Bill and Becky Brown call Carlsbad, N.M., home. They are in the process of selecting a suitable fifth wheel to give them a semblance of home while on the road.
To prepare for their journey, Bill has completed his certification to become an RV inspector. However, Bill is also looking to hire himself out to transport RVs from Elkhart to RV dealers wherever they may be located.
They talk about places they would like to visit, and those places stretch from one coast to the other.
Even though Becky is still working, they are getting familiar with the workamping lifestyle by serving as a camp host at a nearby campground.
I like Bill and Becky Brown's story because they know that retirement is right around the corner, but they don't want to quit work and just do nothing.
They want to really explore the country and share some of those experiences with their children and eight grandchildren.
They are doing it right by preparing now for the adventure. They're creating a plan and getting the training they need to ensure they can manage being on the road full-time.
Taking advantage of workamping opportunities before they are retired, and taking classes to learn more about how their RV works and what to do when it doesn't, will help them to enjoy a successful experience, wherever the spirit moves them.
With several opportunities already available to them, they'll have even more options once the they are both fully retired, and I wish them the best of luck.
Workamper News is a magazine and online publication that connects RVers to full- and part-time jobs around the country.
Whether it is running a business from your RV or working short-term jobs for a variety of employers, Workamper News can give you information to help plan a course to live your own dream and get you on the road faster than you thought possible.
For more information about opportunities to live, work and play in your RV, visit www.workampernews.com.