Podcast Episodes
In Episode 155, health coach Allen Lundy offers tips on how to develop or maintain a healthy lifestyle on the road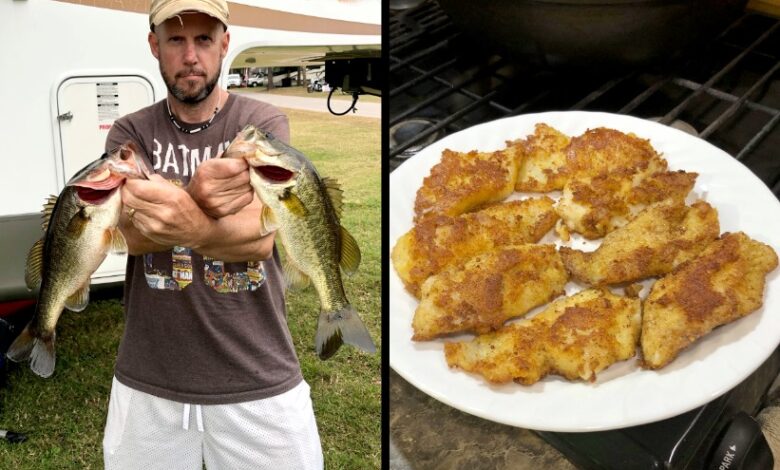 Podcast: Play in new window | Download | Embed
Subscribe: Google Podcasts | Spotify | TuneIn | RSS
Knowing that many people often start a new year with resolutions to eat better and get into shape, today I will interview a full-time RVer who works as a health coach. He'll offer tips on what people can do to enjoy a healthier lifestyle while RVing.
Allen Lundy has been RVing with his wife, Margie, for nearly 12 years. They raised three children while RVing and were one of the pioneers proving people could live and work from their RVs while roadschooling their kids and supporting a full-time travel lifestyle.
They operated several businesses during that 12-year period, including an online scrapbooking company and worked as eBay resellers. However, Allen said the most lucrative and fulfilling business the Lundy's developed was when they became health coaches.
The couple teaches people how to use proper nutrition to lose weight and get healthy. Part of that involves showing people how to make minor changes to their diet, like better portion control, and to embrace more nutritious food rather than relying upon the convenience of fast food and processed foods.
Even with smaller RV kitchens, people can make delicious meals and snacks. The Lundy's share healthy recipes with their Facebook community all the time.
The key to weight loss is not to have three big, healthy meals, but to be regularly eating something every two-and-a-half to three hours. Allen explains the benefits of adopting that kind of meal plan. He noted a diet mindset actually works against people trying to achieve a weight goal by simply controlling what they eat because they often slip back into old habits and pack on more pounds once the diet ends.
Eating is just one aspect of a healthy lifestyle. The other involves exercise. Allen talks about his all-time favorite exercise, which is walking, as well as simple stretching exercises people can do to keep their muscles toned and flexible. He describes how he uses a TRX device to help him exercise wherever he may be.
It is way too easy to eat garbage every day. I'm guilty of it as well. In fact, I have friends visiting from Wisconsin for the past six weeks and I've gained about 15 pounds just because I was knocked off my routine. Even though I gained some extra weight, I'm not nearly as heavy as I was after three years of full-time RVing.
During that time, my weight ballooned to nearly 275 pounds. Thanks to Allen and his program which helped me develop a healthier lifestyle, I was able to lose more than 70 pounds from April to September in 2017. I am glad I did because I experienced a stroke a year later which would have had devastating consequences had I not taken the weight off.
Allen also spoke about an often-neglected aspect to healthy living and that is ensuring people get a good night's sleep. That starts with getting rid of a mattress that came with an RV and replacing it with something much more comfortable, like a memory foam mattress. He also offered some tips on ways to improve the bedroom environment for optimum sleep.
I think people would be shocked at how simple it really is to adopt a healthier lifestyle and how much better they feel after shedding some tonnage and eating foods that give them energy rather than sapping their strength.
If you would like some extra help in developing a healthy lifestyle, I encourage you to contact Allen on Facebook or Instagram. His Facebook profile is allenlundy, all one word, and you'll find him at allenlundy17 on Instagram. You can also connect through his website at www.unlocating.com.
All the Lundy's coaching takes place online and, best of all, it is generally free. They do earn a commission whenever clients order food through the Optavia program.
Do yourself and those who love you a big favor by taking some small steps toward a healthier lifestyle in 2022.
Today's episode is sponsored by Workamper News. With its Diamond and Platinum membership tools, Workamper News is much more than just a job-listing website. When you put the tools of this professional service into action, you'll find out just how easy it can be to turn your Workamping dreams into reality.
The one-year memberships open the door to a one-stop-shop for all-things Workamping. Being the original resource for Workamping, you'll find the largest number of job listings, be able to connect with a community of Workampers, and view resources compiled by experts who have been enjoying the RV lifestyle for many years.
If you're serious about leading a successful and enjoyable Workamping lifestyle, then a Diamond or Platinum membership is for you.  You can even get started with a free 30-day trial by visiting www.workamper.com/trial. Embark on new adventures today with the support of Workamper News behind you!
That's all I have planned for this week's episode. Next time, I will be speaking with an employer about an opportunity to spend the summer Workamping in the beautiful Black Hills of South Dakota steps away from one of the largest memorials in America.
If you're still looking for a job this summer, you may find this interview very interesting. I'll have the details on the next episode of The Workamper Show.