Podcast Episodes
In Episode 098, Andy Hoffman describes Workamping opportunities at New Hampshire's Saco River Camping Area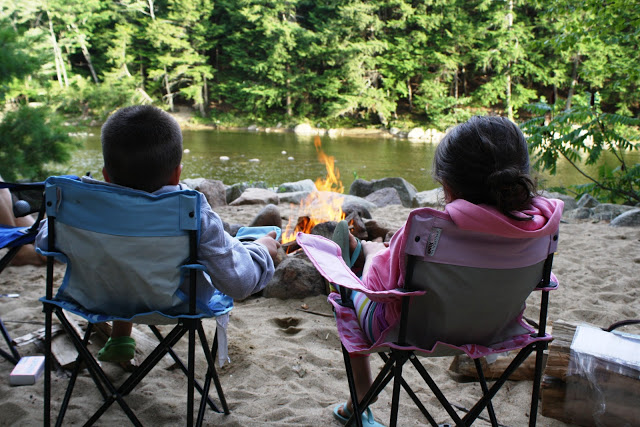 Podcast: Play in new window | Download | Embed
Subscribe: Google Podcasts | Spotify | TuneIn | RSS
Today we are going to talk to an employer in the great state of New Hampshire who is looking for Workampers next summer to help out with his riverside campground.
Andy Hoffman manages the Saco River Camping Area in the Mount Washington Valley region of New Hampshire's White Mountains. It is located near Conway, N. H., and about 9 miles from the border with Maine.
He describes the location as an outdoor-lover's paradise in a gorgeous area of New England where people from around the world come to enjoy climbing, biking, boating and hiking activities offered in that region.
Saco River Camping Area is a full-service campground featuring more than 240 mostly full-hookup RV sites. There are some tent sites and a few cabins as well. The family-oriented campground offers tubing, kayak and canoe rentals as well as bikes, golf carts, laser tag and even wagon rides.
There are a handful of seasonal guests, but most visitors stay for a couple of days or a few weeks. During a typical season, more than 60,000 people use the campground as a base camp for a variety of adventures.
Up to 14 Workampers are needed to help with maintenance projects, cleaning fire pits and mowing lots of grass on the 50-acre site. The guest services team checks people in and out of the campground, manages reservations and staffs the Saco Country Store. They also lead guests on tours of the area.
The housekeeping staff keeps all the buildings, showers and restrooms clean as well as the rental RVs, park models and Hobbit-style cabins that guests can reserve.
Workampers start in mid-May and generally stay until mid-October. They work 36 to 42 hours a week and overtime is available, especially in July and August.
Everyone gets two days off per week and Andy tries to give couples time off together. He's also flexible in trying to accommodate special requests for time off.
In return, Workampers are paid $11 per hour for all hours worked. They also receive a free full hook-up site with cable television, Wi-Fi, free use of the laundry and a 30 percent discount at the camp store.
Andy is recruiting right now for positions starting next May. He typically starts recruiting in late August, but he still has some openings for next season.
People interested in working at the campground need to complete an extensive questionnaire online that provides more details about the type of work being performed and the campground's policies. It's also a good way for Workampers to gauge whether the job is a good fit for them.
If it appears to be a good fit for all concerned, the Workampers are interviewed once or twice either by phone or online video.
People with great customer service skills, lots of energy and a desire to work at a busy campground in a spectacular region of the country, are encouraged to apply.  Andy jokes that Saco River Camping Area puts the "work" in Workamping.
It should be a very rewarding experience just considering the array of activities available in that region. The campground is 60 miles from Portland, Maine, and Boston is about two hours away. French-speaking Montreal is about four hours away and, hopefully, the Canadian border will be open again next summer.
People who want more information about the job or who wish to apply, can do so by looking for the campground's posting on Workamper.com or email [email protected]. For more information about the campground, visit www.sacorivercampingarea.com.
Workamper News, a magazine and online publication, connects RVers to full- and part-time jobs around the country.
Whether it is running a business from your RV or working short-term jobs for a variety of employers, Workamper News can give you information to help plan a course to live your own dream and get you on the road faster than you thought possible.
For more information about opportunities to live, work and play in your RV, visit www.workampernews.com.
This episode is sponsored by the National RV Training Academy in Athens, Texas. The academy's one-week live training or home study course will teach you everything you need to know to fix about 80 percent of the problems people experience with their RVs.
You can also sign up for additional training to become an RV inspector, campground technician or to provide mobile RV service. For more information, visit www.nrvta.com.