Podcast Episodes
Episode 188 outlines opportunities preparing taxes for Jackson Hewitt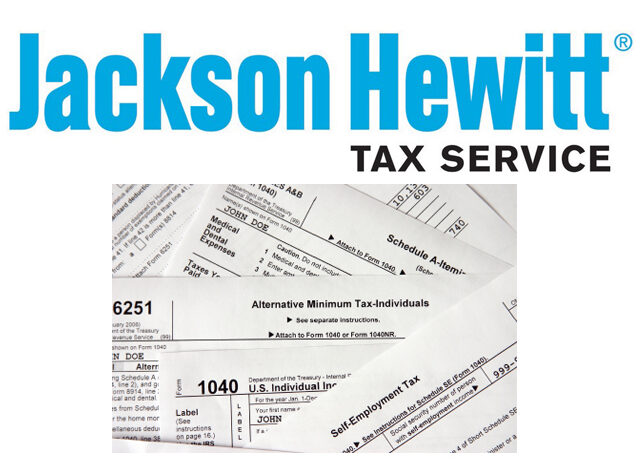 Podcast: Play in new window | Download | Embed
Subscribe: Google Podcasts | Spotify | TuneIn | RSS
Today I will be speaking with a representative from a company that offers one of the best-paying professional jobs for Workampers in the country.
Matt Nelson works for a Jackson Hewitt, a company that prepares income tax returns for people and businesses across America. Matt's franchise has locations in several states. He is based in the Dallas area and his co-worker, Finn Delima, who is also a former Workamper, works in Albuquerque. Their franchise also operates locations in New Mexico, California and Colorado.
The company is looking for Workampers now to help prepare taxes from January through April 2023. Most of the returns Workampers prepare are for individual taxpayers, while the full-time staff works with most businesses.
Matt and Finn said the work is relatively easy and Workampers do not need experience in business or accounting to be successful. They simply interview clients and use specialized software to enter data. The software determines the right place to put numbers on a tax return and even does all the calculations to figure out how much tax is still owed or how large a refund the taxpayer will receive.
Of all the traits Jackson Hewitt looks for in Workampers, having a good attitude tops the list. People pour out their hearts and reveal personal information about their families and financial situations. So, Workampers need to be good conversationalists in working quickly to build trust with clients.
While Jackson Hewitt does have standard offices, many of their temporary locations are found in Walmart stores where Workampers meet with customers in kiosks.
The opportunity remains one of the most lucrative Workamping jobs on the market. Workampers put in at least 30 hours a week. Not only do they get a free RV spot, they also get paid between $15 and $17 per hour plus bonuses. Overtime is likely available as well, especially during busy periods.
The work is more centered on interactions and conversations with customers than it is specific accounting functions. In fact, Matt said Workampers have to go out of their way to make a mistake because the software Jackson Hewitt uses is so efficient in guiding tax-preparers through the data-entry process.
Workampers who work for Jackson Hewitt can find jobs year-after-year at different locations around the country. People who work for Matt's franchise have multiple states to choose from. But, once people are trained on Jackson Hewitt's software, they can work in just about any city in America in following years.
In addition to the above-average hourly rate and bonuses the company offers; Matt's franchise provides an unusual perk for Workampers. Rather than staying at an RV park, Workampers live at what the company calls homestead sites where each RV is parked on a paved pad with full hookups, but RVers have access to amenities inside the home, like a full kitchen, laundry facilities and living areas where they can congregate with each other. They can also tap into true high-speed internet service.
There is also plenty of time to explore whatever area Workampers are visiting. In fact, Matt's franchise prepares a guidebook for Workampers offering suggestions on things to do and local resources they can tap into to make their stays more enjoyable.
Matt's franchise is looking for about 20 Workampers right now to complete online training this fall and begin working on-site in January. To apply, call their hiring manager, Kim McAfee, at 940-222-6599.
Many other Jackson Hewitt franchises are also looking for tax preparers next year. You can find them and get more information by visiting www.jacksonhewitt.com. Then, scroll to the bottom of the home page and click on Become a Tax Pro under Careers.
Opportunities are also listed on the Workamper News website where members can find additional details after logging in.
Today's episode is sponsored by Workamper News. With its Diamond and Platinum membership tools, Workamper News is much more than just a job-listing website. When you put the tools of this professional service into action, you'll find out just how easy it can be to turn your Workamping dreams into reality.
The one-year memberships open the door to a one-stop-shop for all-things Workamping. Being the original resource for Workamping, you'll find the largest number of job listings, be able to connect with a community of Workampers, and view resources compiled by experts who have been enjoying the RV lifestyle for many years.
If you're serious about leading a successful and enjoyable Workamping lifestyle, then a Diamond or Platinum membership is for you.  You can even get started with a free 30-day trial by visiting www.workamper.com/trial. Embark on new adventures today with the support of Workamper News behind you!
That's all I have for this week's show. Next time, I will be interviewing the owner of a campground in Virginia about Workamping opportunities next spring, summer and fall. I'll have those details on the next episode of The Workamper Show. Thanks for listening!