Podcast Episodes
Kyle Henson describes the Healthy Nomads healthcare plan in Episode 210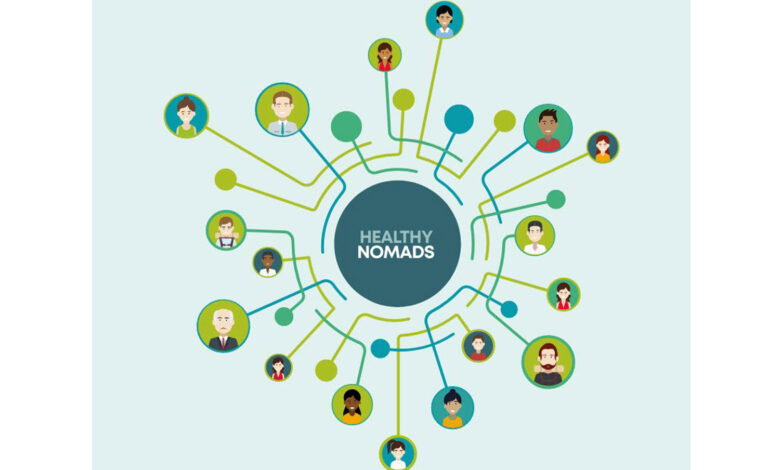 Podcast: Play in new window | Download
Subscribe: Google Podcasts | Spotify | Stitcher | TuneIn | RSS
Today I will be speaking with an entrepreneur who has worked with a major health care provider to create a plan specifically for full-time RVers that makes it easier and more affordable to access healthcare on the road.
One of the most frequent objections I hear for jumping into the RV lifestyle is, "What about healthcare?" People who get health insurance through their jobs are often shackled by extraordinarily high costs for "out-of-network" visits to doctors and hospitals. Since the point of RVing is to travel out of your area, many people are fearful they'll pay through the nose if they ever need to see a doctor.
Kyle Henson understands that concern very well. Not only is he a full-time RVer, but he is the founder of Nomad Nomads. It is a company born out of the need for somebody who understands the RV lifestyle and the big gap of options for health care available to nomads.
However, Healthy Nomads is not insurance. It is a membership-based healthcare program specifically created for RVers and other frequent travelers. It offers significant savings to traditional health insurance plans. There are three main components to Healthy Nomads.
The first is medical cost sharing. Members submit bills for major medical expenses from an illness or injury, and the cost is paid from a trust fund created from the combined monthly dues of all members. There is an initial amount that members are required to pay first, but then the program kicks in and generally pays 100% of the remaining amount. It is designed specifically to take care of medium to catastrophic medical needs.
The second component is virtual primary care in that members have access to a primary care doctor who is familiar with their health history. Patients work with the same physician wherever they may be by connecting through an app for face-to-face consultations. Members can also virtually consult with urgent care doctors on matters that cannot wait a day or two for a patient to consult with their regular doctor.
The third component is an essential savings package that gives members 12 different types of discounts on a variety of medical services. That would include things like dental care, vision and hearing, alternative medicine, prescription drugs, lab testing, MRIs, counseling services and others.
I have used a faith-based medical bill-sharing program for almost 10 years. It works very similar to Kyle's program, except there is not a religious component to Healthy Nomads. Kyle developed the program in cooperation with Zion HealthShare, which is not a ministry, like the program I use. It is a non-profit organization, which means it does not have to generate super-high profits to give back to investors and shareholders.
Although it is not health insurance, it works very similar to automobile insurance where people pay a monthly fee. But they only tap into the benefits when they have a major problem, such as an accident, fire or a tree falls on the vehicle. People do not submit costs for routine service, like oil changes and new tires, to their auto insurance company. However, that type of plan is a life-saver if there is a major problem that severely damages or completely destroys a car.
Auto insurance offers various deductible amounts that policy holders must pay themselves, even after a major accident. Healthy Nomads works the same way. Because it is not insurance, the Healthy Nomads plan has various initial unshareable amounts ranging from $1,000 to $2,500 to $5,000, which members will pay themselves before submitting a bill for sharing to the Zion Healthshare trust account.
The real benefit of a medical health sharing plan is the monthly cost to members. The highest Healthy Nomads membership cost for someone over 50, regardless of where they live, with a $1,000 initial unshareable amount is $289 per month for a single person; $519 per month for a member and spouse or member and children; or $719 for a member, spouse and all the children.
The costs are even lower for younger people and if you opt for a larger initial unshareable amount. There is a one-time enrollment fee, and smokers do pay an extra $50 per month for membership. But, compared to most insurance plans and even Obamacare, it is a true bargain.
Don't forget, the basic plan also includes virtual visits with a regular doctor, access to virtual urgent care services, and a plethora of discounts on medical services and testing.
Kyle is more than happy to discuss the program and options with any Workamper. For more information, visit www.healthynomads.org. There is a Contact page on that site for people to schedule an appointment to speak with Kyle.
Let Kyle show you how Healthy Nomads can help save money and eliminate stress. Reach out to him today. He will give you more peace-of-mind about healthcare options.
Today's episode is sponsored by Workamper News. With its Diamond and Platinum membership tools, Workamper News is much more than just a job-listing website. When you put the tools of this professional service into action, you'll find out just how easy it can be to turn your Workamping dreams into reality.
The one-year memberships open the door to a one-stop-shop for all-things Workamping. Being the original resource for Workamping, you'll find the largest number of job listings, be able to connect with a community of Workampers, and view resources compiled by experts who have been enjoying the RV lifestyle for many years.
If you're serious about leading a successful and enjoyable Workamping lifestyle, then a Diamond or Platinum membership is for you.  You can even get started with a free 30-day trial by visiting www.workamper.com/trial. Embark on new adventures today with the support of Workamper News behind you!
That's all for this week's show. Next time I will be speaking with several people from Blue Water Development, a company with a network of campgrounds that is looking for Workampers. I'll have details on the next episode of The Workamper Show. Thanks for listening!